M.A.C. TECHNOLOGY
M.A.C. Technology (M) Sdn. Bhd. Mission is to provide consistent product quality improvement and cost reduction so as to provide our customer with the best valued product in order to gain their respect and loyalty. Our management and workforce are confident that through our constant upgrading and training, we shall be able to meet this challenging mission.
Head Quarter :
Daiichi Kasei Co., Ltd.
Date Of Operation :
1st February 1963
Location :
154 Shimokoyama, Shimotsukeshi,
Tochigi Pref.,
329-0502, Japan.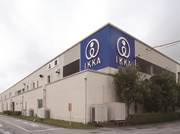 President :
Mr. Masami Obara
Total Land Size :
65,976 Sq Meter
Factory Build-up Size :
33,295 Sq Meter
Business Nature :
Manufacture And Sales Of Precision Injection Moldings Made Of Synthetic Resin, Plastic, New Ceramics And Composite Material. Design, Manufacture And Sales Of Dies For Injection Moldings. Previsions Assembly Of Electronic Parts (Most Plastics Parts), Rubber Parts, Pressed Parts And The Design
Company Name :
M.A.C. Technology Sdn Bhd
Date Of Operation :
1st April 1994
Location :
Lot 16, Jalan Bunga Tanjung 2,
Senawang Industrial Park,
Seremban, Negeri Sembilan.
Chief Operating Officer :
Mr. Hooi Chee Liong
Paid-up Capital :
Rm 30.415 Million
Share Holders :
1) Daiichi Kasei Co., Ltd. (Holdings) – 3.3%
2) Daiichi Kasei Co., Ltd. – 96.7%
Total Land Size :
15,406 Sq Meter
Factory Build-up Size :
6,875 Sq Meter
Business Nature :
Semi Finished Mechatronics For Audio-visual, Automotive And Office Automation. High Precision Parts For Audio-visual, Automotive And Office Automation. High Precision Moulds And Ceramics Parts
N0. Of Employees : 260 As At July 2017